INDICATIONS FOR USING KINESIO TAPING:
INDICATIONS FOR USING KINESIO TAPING:
SPORTS INJURIES AND SPRAINS
MUSCLE PAINS
MUSCLE HYPERTONE
MUSCLE WEAKNESS
SWELLING.
LIGAMENT AND TENDON INJURIES
JOINT PAINS
VERTEBRAL INSTABILITY
LYMPHOSTASIS
SLOUCH/SCOLIOSIS
LOCALIZED SORENESS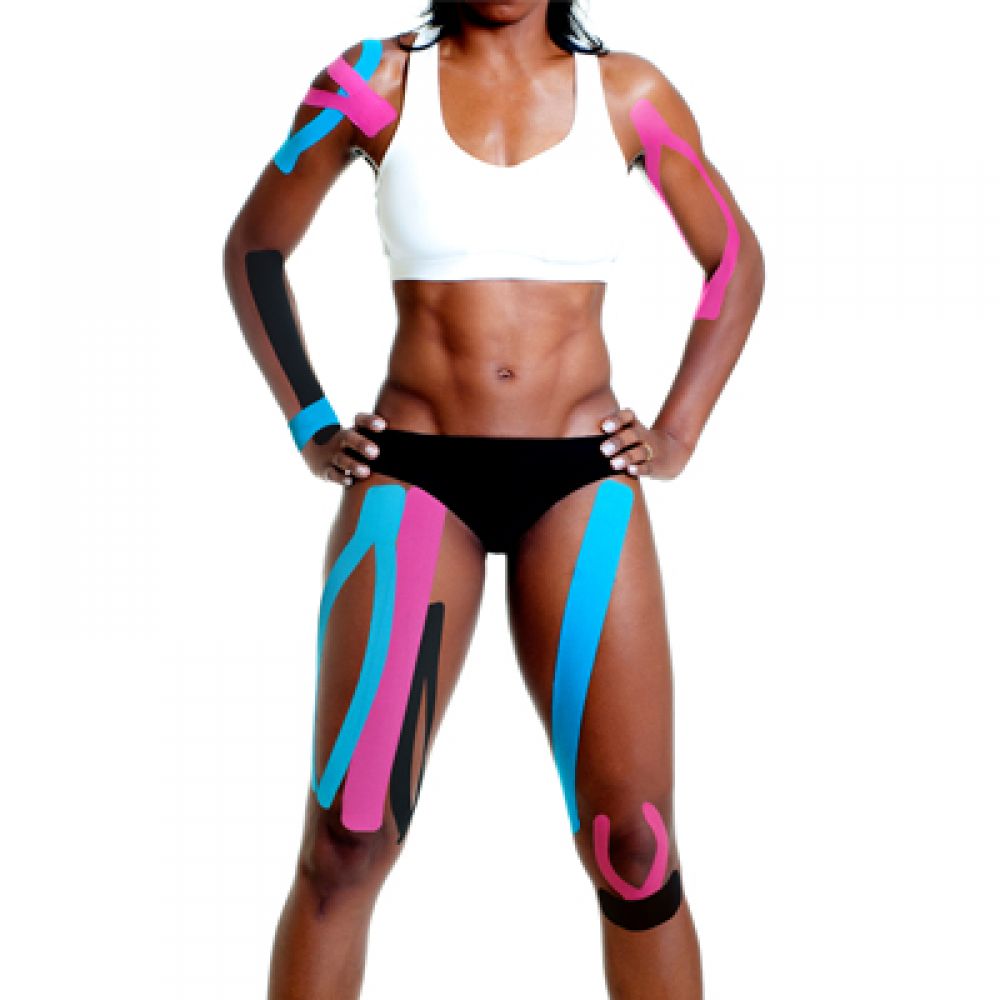 Kinesiotherapy is a method based on movement therapy, our rehabilitators have developed a special set of exercises, which allows you to choose the load for each patient individually.
Kinesiotaping is not just a patch from a pharmacy. It is a revolutionary method in sports medicine and rehabilitation, currently used by the world's sports teams.
How does kinesiotaping work? The tip applied to the skin surface irritates, first of all, tactile receptors and baroreceptors, from which the afferent signal enters the posterior horns of the spinal cord through thick myelin A-β fibers, reducing pain syndrome. Due to this, a quick effect is achieved in the shortest possible time.
We use only original kinesiotapes.
1. How quickly can you feel the effect after kinesiotaping?
When kinesiotapes are applied, the effect is felt for 15 minutes and is maintained throughout the whole period of kinesiotapes wearing. To achieve the maximum result, we use a set of exercises from kinesiotherapy.
2. How long do kinesiotapes stay on the body?
A kinesiotape is kept on the skin for 3 to 5 days, depending on the indications. The term of wearing tapes is selected individually.
3. can I swim after kinesiotaping?
Yes, it is possible to bathe, because the tape has a special medical glue, which is activated by contact with the skin, which allows you to keep the kinesiotapes for a long time.
Reception is conducted by Roman Serheevich Polozantsev, rehabilitation specialist, applied kinesiologist, LFK instructor, member of the American Association of Kinesiotherapy, rehabilitator at Medical Plaza.
To make an appointmet call tel. (0562) 305 305
Come to the address: 141-A, A.A.Polya Ave.